The Problem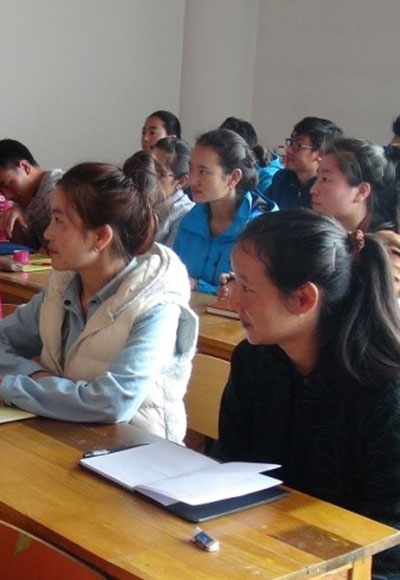 China has made AMAZING progress is addressing poverty these past few decades. However, when you have a population that is one-fifth of the world, gaps will always exist no matter how progressive anti-poverty strategies are. As one of China's Western Provinces, Qinghai is always among the poorest provinces in terms of GDP per person and average family earnings.
Compared to most of China, Qinghai is a sparsely populated province with many nomadic farming families. Traditional culture and values mean things are somewhat different. Not only is poverty an issue for many, unfortunately for many girls, their parents place less value on their education and importance. As covered in our EDUCATE GIRLS page, if you're a girl in one of the more traditional families, you are destined for lower levels of education than your male siblings. Your primary role will be caring for the family and helping them to survive until, one day, you get married and leave home. It is for this reason that many impoverished families do not see a return on investment for going into debt (usually) to keep a girl in school. Changing this perception of the relative worth of an educated girl is quite a challenge.
So, we have two issues working side by side: POVERTY of many families in remote Qinghai, and PREJUDICE against girls. If only we could address both issues together!
We believe we can.
Our Solution
What if we trained university level students, predominately girls, on how to address poverty related problems back in their home villages. Not just how to assess the problems, but also how to write proposals and secure funding to implement them. We believe doing this achieves the following:
• It addresses poverty issues that are personal and real to the village environments these very students have come from – meaning, it's going to be important;
• It elevates the perception about the value of educated girls in the village. An entire village will be impacted thanks to the efforts of a girl who has been through the program.
This is our third year in running this program. Thanks to funding from PCH (click on their logo below for more details) 75 university-level students have graduated from this program over the past 2 years and multiple projects have been implemented back in the students' home villages.
There are two additional benefits of this program which is what we get mostly excited about at Captivating. (1) This program is sewing seeds into the lives of what we truly believe will be NGO leaders of the future. In fact, 15 of the very best students from these programs have been awarded with INTERNSHIPS with locally registered groups in Qinghai in order to foster and develop their passion to help the poor. And (2) what better way to address poverty than through LEVERAGE. We can only wonder how many lives will be impacted over the next 50 years as each one of these students progress through life. We believe they will impact the world in significant ways due to this seed that has been sown.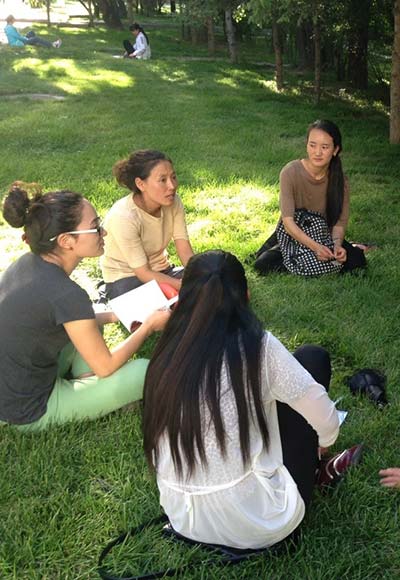 Meet Clara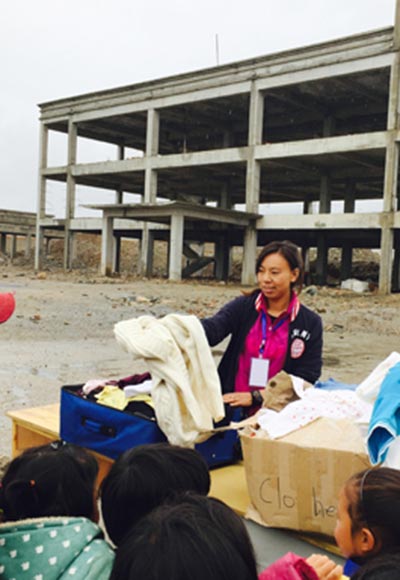 My name is Gaerjie and my teachers call me Clara as my class name for English study. I am very grateful that I had the opportunity to attend the Capacity Training supported by Captivating International and PCH in 2014. I am a person with a passion to help people who need assistance and I have always had a dream to help others to live better. Therefore, as my first step to accomplish my own dream I was recommended by my respectful teacher to attend the PCH Capacity Training to receive related knowledge in managing development projects.
During the training I have learnt not only to do needs assessments of a project but also to design project proposals with the committee members and also to communicate with the beneficiaries as well as to write a complete report for project implementation. After I attended the training I was even more passionate to help others in need, thus, I did not doubt to take this as my career after my graduation in 2015.
With trust and confidence I am very grateful to start working at Shamtse Charity (one of Captivating's Qinghai-based program partners) as a full time staff in charge of group finance and project management. Besides, I was very happy that I can also contribute my skills in editing videos and photo shooting that I was trained by PCHP (Plateau Culture Heritage Protection Group) previously. Thanks again Captivating International and PCH for the precious Capacity Training. You made me a better person and now I can help make the world a better place.
This program is fully sponsored by PCH – an amazing organization that cares about the world in which it operates;
PCH has supported this program since it commenced in 2014.
Latest News for The PCH Capacity-Building Leadership Program
Thank you to our project partners