The Problem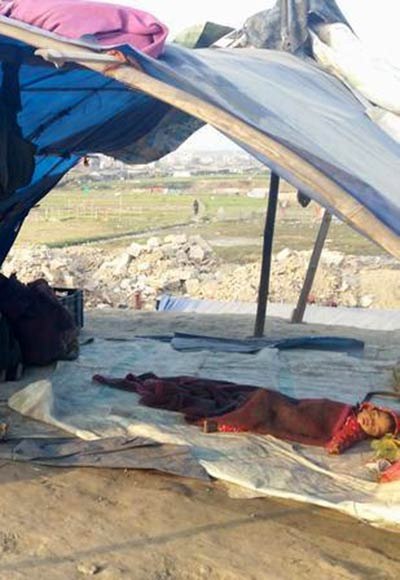 Not a year goes by without the world experiencing multiple natural disasters.  Often, these disasters happened in locations already experiencing extreme poverty with families struggling just to get by. When disasters strike, people are not prepared; have no contingencies in place to cope; and, often live in locations that have limited infrastructure making it difficult for organized aid to reach them at the speed necessary to save lives.
This was most definitely the case with the April and May 2015 earthquakes that rocked Nepal. In a country where 40% of the rural population already lives in extreme poverty, entire villages were destroyed through landslides. Thousands of lives were lost, and those who survived were literally cut off from rescue efforts unless they could escape on foot.
In addition, our anti-human trafficking work witnessed almost immediate spikes in the efforts of traffickers as girls and young women become even more desperate for alternative options – prepared to risk the prospects of being trafficked rather than dying from starvation in deteriorating conditions back in their remote village.
Captivating, through our partners, is well placed to act when natural calamity hits.
Welcome to the Captivating Emergency Relief Program and Fund.
Our Solution
At Captivating, we are well placed to respond quickly and directly to natural disasters that occur in the regions where we work.
Often the concern of people when they see an Emergency Aid appeal for funds is a nagging question of "what actually is happening with my donation?"  Followed by, "how much of my donation actually makes it to the family who is going hungry tonight?"
Thanks to our on-the-ground project partners on location in Nepal, Western China, and Kenya, we have people already familiar with the infrastructure, challenges, and ways of working with the locals who are most in need of support. If blankets, tents, food and medical treatment is required, we are able to gets these items placed directly in the hands of those who need them the most.
And, at Captivating, emergency funding is allocated 100% to the intended project – no administration, no additional costs, no delays.
To respond quickly, we have established an Emergency Fund Project account. You can help us bring immediate relief to a family and their children by being part of this fund.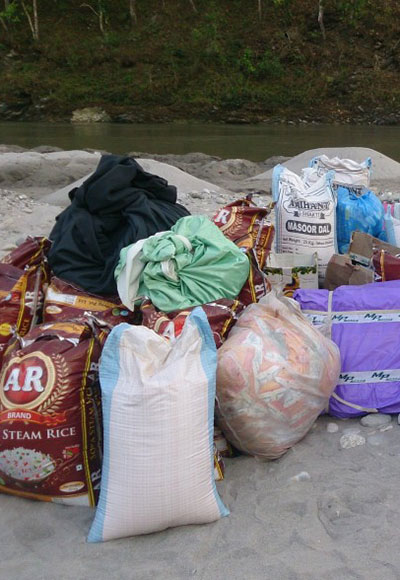 Meet a Nepalese Mother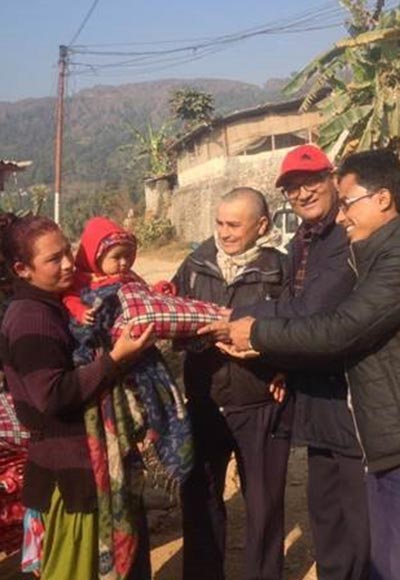 This Nepalese woman lost her husband and other family members during the Nepal earthquake in April 2015. She was also pregnant at that time. Her house was completely destroyed. She now lives in one small tent with her little baby. She has very few clothes to keep warm in the harsh winter months and lives on less than the basic necessities of life. This mother walked 1.5 hours to reach the area where we distributed blankets and shawls and warm clothes for the baby.
"Captivating, thank you for sending your help. There is such desperate need here in Nepal. You have made a difference in my life and the life of my baby."
It costs US$6 to supply a quality blanket; US$50 to buy a tent; or US$10 to provide meals to a whole family for a week;
US$100 provides valuable medical supplies;
100% of funds given are forwarded to those who need it most.