21 November, 2017
CHINA
Yunnan Village Development Project through Zhang's Eyes
Zhang is 5 years' old. His father is a project participant of the Captivating/Heifer Village Development Program. When Dad and Mom are both busy during the sugarcane planting and harvesting season, Zhang is left to take care of his grandpa. Zhang loves his grandpa but he feels lonely because his parents have to leave home to find work. He lives in a remote, rural area where there is no kindergarten or school. Zhang will be ready to begin school in 2 years but will need to leave his village and board at his new school.
[caption id="attachment_13562" align="alignright" width="225"]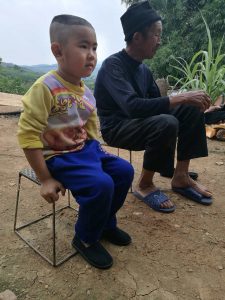 Zhang and his grandpa[/caption]
The Captivating funded Heifer project came to Zhang's village last year and organized farmers to form self-help groups so that they can collectively plan how to raise beef cattle with by-products of sugarcane. The project organizes farmers to manage their groups and conduct cultural activities and community sanitation.
[caption id="attachment_13563" align="alignleft" width="200"]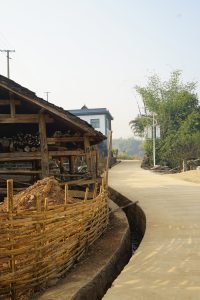 The main road is now paved in Zhang's village, thanks to added income and community involvement from the Captivating Village Development Program.[/caption]
Zhang doesn't understand all the details of this project however he loves being part of his community that has become cleaner and a tight-knit community, all working together for a brighter future for their children. Zhang can now walk on a paved village road with bare feet with no broken glass or rubbish. Zhang will benefit further by being able to go to school because his parents will be able to have the funds to support an education for him.
In July 2016, Captivating shifted leftover funds from the original Kaili Village development project, a project that helped 300 families address their poverty in partnership with Heifer China, to Yunnan Province. 50 impoverished families became the first beneficiaries of the program, receiving training and program support from Heifer and funding from Captivating to start their progressive steps towards a poverty free future. These 50 families will eventually repay their small business loans with funds used to support a further 50 families, then another 50 families two years thereafter.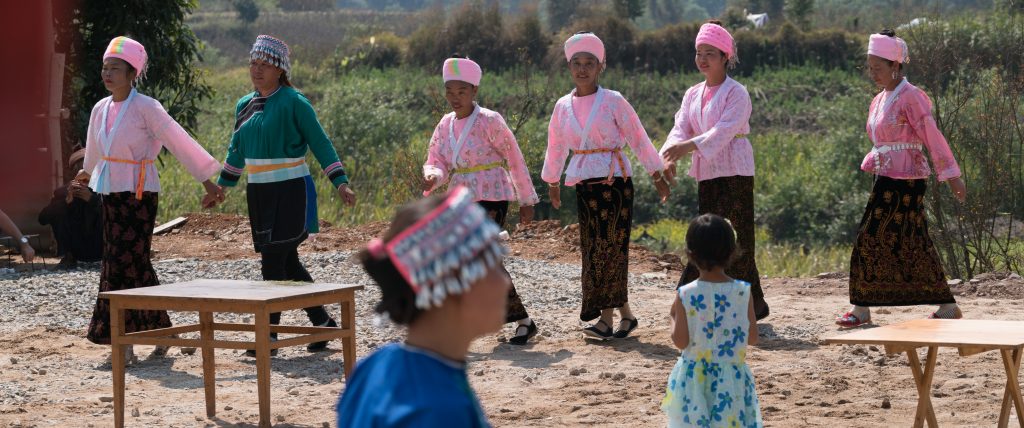 52 SHARES