The Problem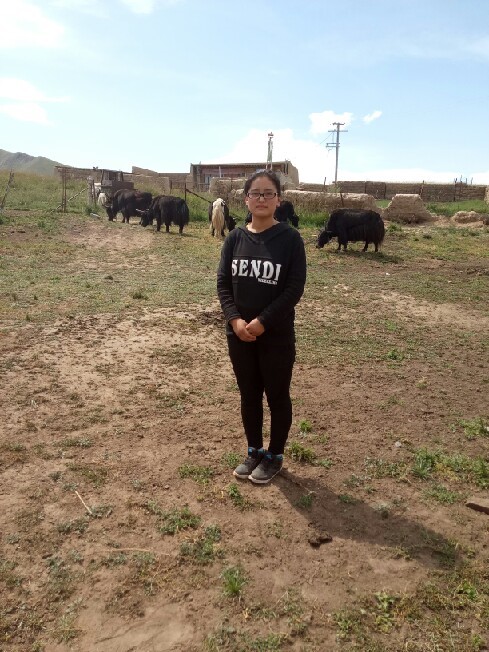 Too many girls from traditional minority groups are still missing out on education. A mixture of poverty and traditional preference for boys is still relevant in some areas, girls (especially the eldest) can find themselves pulled from school and relegated to the job of working around home to keep their siblings in school.
Although things have improved dramatically in more recent times, the sad reality is that many girls still find themselves as young women, with little or no education. They now face the daunting question of "what now?"
The simple reality is that their options are few. The best possible outcome for a young woman who is largely illiterate, is an early marriage to a good husband. She will dream of this. However, sadly, in many cases this will not be her reality. Instead, as a young woman with few options, she will be trapped in an environment where she must be compliant, will be the frequent subject of abuse and frequently taken advantage of.  In the worst of cases, desperation can easily result in poor decisions being made such as theft, criminal activity, prostitution, and in an increasing frequency becoming victims of human trafficking in its many forms.
Without help, the future has many clouds for these young women. We can create options and bring hope to some.
Our Solution
It's too late for school scholarships. Although gaining a basic education would be a great outcome, such solutions are expensive and would take years to implement. At Captivating, we believe that the best solution is getting these young women safely into their first job – the best job possible. The My First Job Program is about joining the dots – matching the needs these girls have of a genuine, independent life with a good first employer.
For this to happen successfully, we need to do several things well:
We need to mentor these young women with basic life skills. Many will be timid, lack basic skills such as confidence, self-belief, discipline, persistence, and money management;
We need to position these young women well, in order for them to win a job. This requires teaching them hands-on vocational skills (such as cooking, tailoring, cleaning). These young women will need basic tutoring in reading and math;
We need to establish a network of trusted employers willing to give these young women a chance;
And we need to mentor them for a reasonable period of time following their job placement to ensure they can overcome obstacles.
In essence, we need to become their caring parent as they take this first step.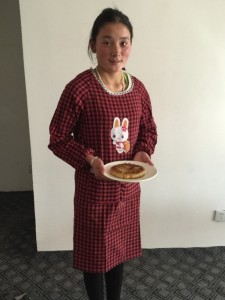 In 2016, we started a new program focused on training young women to work in restaurants as Assistant Chefs. We believe this is one area where many great opportunities exist and where a solid progressive future is possible. We will provide 4 months of intensive vocational training, followed by direct help with 2 months in job placement. We will keep in contact with each young woman for the next two years to support her and track her progress.
In 2017, we started a new program focused on training young women in Home Services skills. This program trains girls in home services support such as cleaning, child minding and cooking. These girls are given 4 months of intensive vocational training followed by a 2 month internship. Then our team will help them secure their first job with a safe family or business and mentor them for 2 years as they settle in.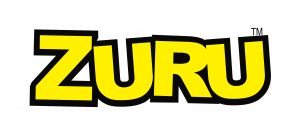 Project Partner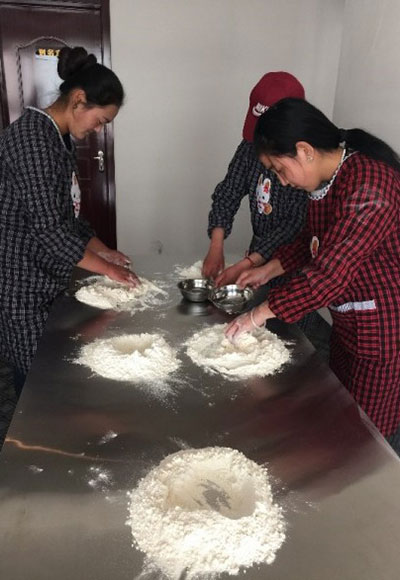 Meet Sangje and Motso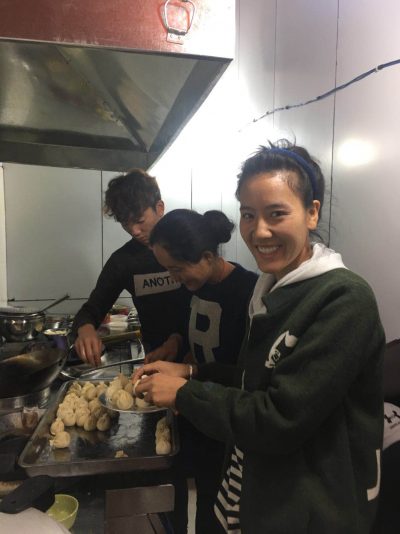 Sanje was born to a poor family. She was not able to go to school but had to 'grow up' quickly and take care of her injured father and the daily household chores while her mother had to go out and find some work.
Motso had to finish school in grade 4 and spent the next 11 years in a wheelchair, in and out of hospital. Her family spent all their money and incurred great debt. Motso defied all the doctors' predictions and at 22 years of age, was finally able to walk again.
Sanje and Motso applied for the Captivating My First Job Assistant Chef program and started their journey to a brighter future in 2016 and secured their very first full-time job in a restaurant as waitresses and assistants to the head chef.
Now independent young women, they dreamed of owning and running their very own restaurant. With careful planning and hard work, these young ladies dreams will come true in late September 2017.
"Everything has been like a dream to both of us," explain the girls. "We never thought that we could become so confident before we attended the program."
All it took was a sponsor to decide to support each of these girls.  It's costs US$1,300 to fully fund a girl through a MY FIRST JOB program, including all support costs which continue for up to 2 years after the program has finished – just to be certain things are working ok. And, their world literally transforms within 12 months. These young women can finally spread their wings and fly. With determination, bravery and commitment to work hard – she flies to new opportunities.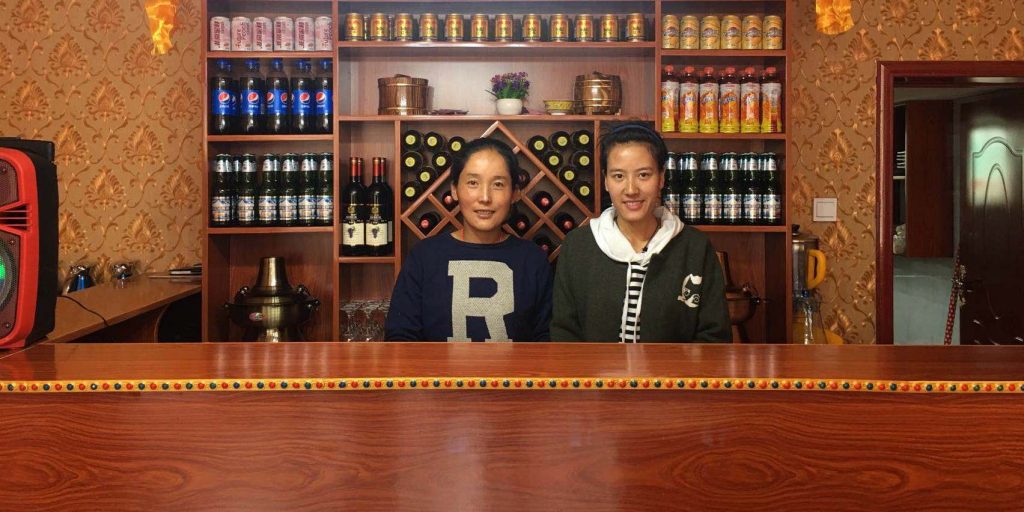 Young women are receiving intensive training to become Assistant Chefs by qualified Tibetan and Chinese chefs OR training in Home Services such as cleaning, childminding and cooking;
Support this program from US$40 per month for 12 months and you will see a girl through to her first job;
Training is over a 6-month period including mentoring on life skills;
First jobs will be found for the young women with supportive businesses;
We will keep in contact with the young women for 2 years to support and track their progress;
US$40 mth (half sponsorship) or US$80 mth (full sponsorship) supports one young woman through the full program and solves her problem.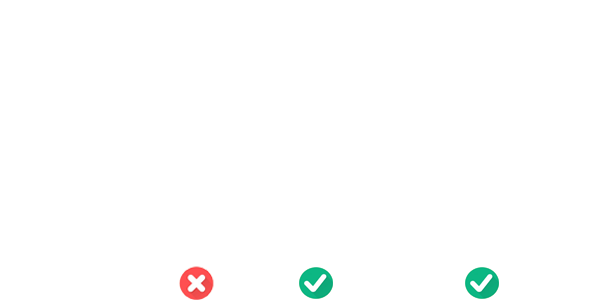 Thank you to our project partners