Our Board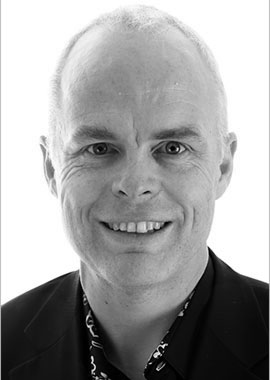 Dean Beveridge
Dean Beveridge is currently the Chairman of Captivating International. Dean is a lawyer by profession and, over the last 25 years, has been involved in charity and development work both as a lawyer and as a board and staff member of various charitable organizations. Dean's extensive experience enables him to provide strong and decisive leadership in Captivating, both as a fundraising organization and as an implementer of best practice development projects. Dean's personal passion is to see communities self-empowered to achieve sustainable solutions lifting themselves out of poverty and into a brighter future.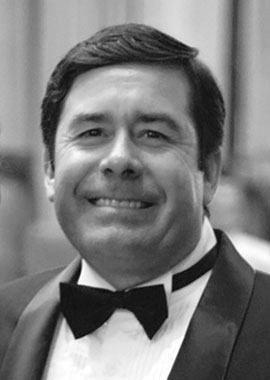 Scott Irvine
Scott Irvine was born and raised in Southern California where he began his career in manufacturing operations and supply chain management. In November 2003, Scott accepted an assignment in Asia Pacific to lead the establishment of his then employer's first Asia manufacturing operation. Since that time Scott has been managing operations throughout the Asia Pacific and Middle Eastern regions. Scott received his Bachelor's Degree with concentrations in Industrial Technology and Business Administration from Abilene Christian University in Abilene, Texas. He and his wife, Judene, currently reside in Dongguan, China where they enjoy many opportunities to help the less fortunate.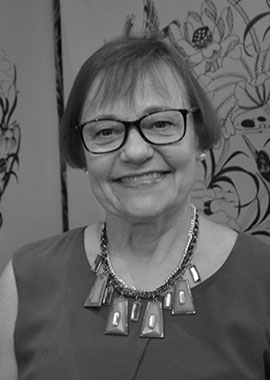 Judene Irvine
Captivating and Judene share the same passion…reaching out to families and children in need and helping them to lift themselves out of poverty. Judene has been a member of the Board of Directors since 2009. She brings with her many years of experience in private and public post-secondary institution administration work as well as a B.S in Business Administration. Judene's biggest passion is improving the lives and futures of orphaned and abandoned children.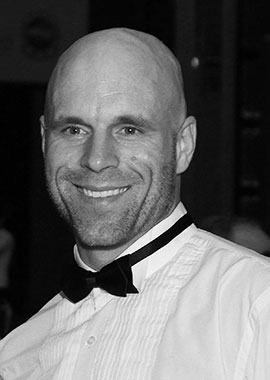 Greg Schultheis
Greg has been a long-time supporter of Captivating and joined the Board as a director in 2015. A businessman from the United States, Greg and his family have called China home since 2007. Greg is passionate, focused, and has a real desire to solve problems rather than apply band-aid solutions in the form of welfare or aid. His business acumen and desire for tangible results is a great fit for Captivating.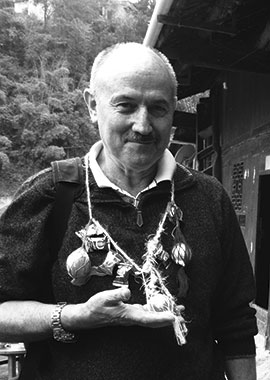 Glenn Roberts
Glenn brings to Captivating in excess of 20 years of NGO experience. Previously CEO of one of Captivating's Australian based partners (ICC), Glenn is particularly experienced in administration, procedural and government compliance matters. His interest in project compliance and audits, clarity of project objectives, and how to continually raise the bar on accountability and integrity checks makes him a critical member of the board. Glenn will help us to structure Captivating for it's next 5 years of growth.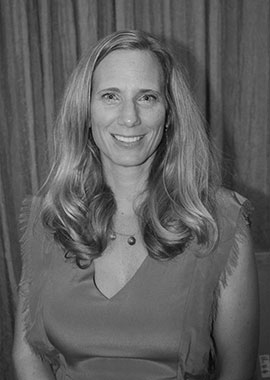 Lynn Velez
Lynn holds a BS Degree from San Diego State University. She moved to Hong Kong in 2001 and the following year moved to Shenzhen. In 2006 she started volunteering at the local orphanage and engaging herself in community activities. Lynn has been involved with Captivating International since 2009 and is practically family to us. It was at this time in her life where she and her husband decided after many years of living in China it was time to give back to a country that had given them so much, and reached out to Captivating International.  It was Lynn who championed Captivating's first Charity Auction in Shenzhen (2009) and still co-chairs this event today. Now based in the US, Lynn continues her desire to impact the world's poor with specific passions for girls in both China and Nepal, and issues of human trafficking.
Our Team



Andrew Colquhoun

Co-Founder and CEO
Born and raised in New Zealand (a kiwi), Andrew migrated to Australia working for 20 years in the corporate sector covering Finance, HR, Management Consulting and in his later years Corporate Social Responsibility. At 40, he along with his wife, Julie and 5-year-old son, moved to China following a decision to devote the rest of their lives to help children of the world. Andrew and Julie founded Captivating International Foundation Limited in 2008. He is passionate, positive and purpose driven. He is humorous, honest and driven by an incredibly high sense of integrity. His greatest loves is his family. His heart breaks at children suffering. His indulgences are chocolate and coffee.




Julie Colquhoun

Co-Founder and Project/Finance Manager
Julie co-founded Captivating with her husband, Andrew, in 2006. Following 20 years in the finance industry where Julie worked as Group Financial Controller for one of Australia's leading insurance groups, Julie became increasingly frustrated at the needs of less fortunate children of the world and less content with "normal" living back in Australia. Julie's exceptional organizational and administration abilities ensure that Captivating stays focused, efficient and compliant. She is particularly passionate about the desperate needs of girls caught in the terrible trap of Human Trafficking in Nepal and the many single mothers living in Nepalese slums struggling to raise their children.




Tracy Chen

Administration Manager, Shenzhen
Tracy has been with Captivating since 2011 and runs the Shenzhen support office as well as direct coordination with our Chinese project partners. Tracy is also the office mum for three Tibetan girls who live in the rooms above the office. With previous experience in Human Resources and Administration Tracy is famous for her ability to multitask and make any difficulty seem problem free. Tracy is incredibly valuable to the work that Captivating does and a critical part of our China program. She is the glue holding everything together.




Vivian Yuan

Communications & Event Coordinator
Vivian was first involved with Captivating as a volunteer back in early 2011 and hired full-time later that same year. Vivian's skills, drive and work load capacity are incredible. She is an integral part of the marketing and communication side of Captivating. Everything you see published at Captivating has come through Vivian's hands where she can make even the most mundane of articles come to life. She has also become our expert in event planning, fundraising, communications and graphic design.



Daniella May

Administration Manager, Australia
Daniella has been with Captivating since 2015. Daniella holds a degree in Public Health and brings with her experience and qualifications in office administration. Daniella's passion is to see women and girls have the right to live in safety with a future of opportunities. Daniella's role is key to Captivating's goal of growing its support base in Australia. She also coordinates our communication plans and updates and blogs and works closely with France to produce our many publications.




Emily Li

Accountant
Emily is responsible for ensuring Captivating complies with country laws and guidelines as well as ensuring we are passing annual accounting audits and inspections. Emily also provides accounting support to our project partners by helping them to improve their financial records and practices. Emily joined the Captivating team in 2015 and she always says Captivating is more like a family than a company. Emily is a no-fuss, get-it-done person who performs a key role for Captivating ensuring we operate at the highest levels of honesty and integrity.




Francine Zhang

Sponsorship Coordinator & Administrative Assistant
Francine graduated from Northeast Normal University and after more than ten years of working in schools and kindergartens she developed a great enthusiasm and passion for working to improve the futures and opportunities of children. She joined Captivating in 2012 and is responsible for driving the child sponsorship program and handling sponsor's inquiries. Francine is also involved in overseeing various projects, gathering materials, project photos and writing blog stories to keep our donors up to date. Francine also assists with many other administrative tasks. Francine is a loyal and supportive member of the team and is willing to perform any task. It's wonderful to have her with us.




Serena Cole

Fundraising and Events Manager, Shenzhen
Serena is a Durham University graduate and a mother of two, who has worked in International Event Management and Executive Administrative roles in public and private sectors, including Microsoft, BBC and for Corporate CEOs. She has also been a teacher and is an artist when time allows. Over the last 14 years she has loved nothing more than creating new events to raise money for impoverished children to get an education. Serena is responsible for all Shenzhen based fund-raising events which involves leading and directing over 100 volunteers. She is also the primary contact and organizer of our school partnership program.



France Bernardo

Communications and Social Media Coordinator
France joins the Captivating team with a Bachelor of Broadcast Communication and a passion to make a difference in the world. Her creative flair and talented writing ability is an asset to the team. France works closely with Daniella on the STOP TRAFFICKING 5k event and communicating stories from our many projects. We are excited that France is part of the Captivating family.




Bason Lhamo (Carrie)

Project Manager, Qinghai
Bason Lhamo (Carrie), our Project Manager in Qinghai, has implemented projects engaging in capacity building, education, health care and income generation over several years. Functioning as Captivating's Western China Project Manager, Carrie is our key representative with village leaders and local officials. Carrie is also the director of SHAMTSE, one of our Western China project partners.




Kate Brown

Project Manager, Philippines
Kate has worked as a Program Manager international development for 15 years, throughout a number of countries in Asia. She has a special heart for seeing young women freed and restored from human trafficking and has overseen the establishment of projects in the Philippines which include microfinance, a social enterprise and various community development projects. Graduating from Monash University in Social Welfare she has served as Program Manager in one of Melbourne's largest crisis residential support agencies, and has established a number of businesses and projects.




Ashley Stahle

Co-Chair Captivating Charity Auction
Ashley began volunteering for Captivating in 2015 and found herself fortunate enough to officially work with Captivating in 2019. As Co-Chair for Captivating's annual Charity Auction, Ashley primarily focuses on ensuring the volunteers, details and logistics of the event are in place so that the influence of Captivating's work can be felt and the funds raised can go forward in changing lives on a daily basis. Ashley believes strongly that we always have more to learn than to teach, and that there is more beauty in giving when we truly know how to receive. Her bachelor's degree in Psychology and professional work over the last 16 years in staffing, teaching, event planning, training and charity work have provided a great framework to utilize these principles in her work with Captivating. ​Ashley enjoys the layers of enriching adventure that come with living overseas with her husband and three children.



Greg Schultheis

Volunteer, Board Member
Greg is the chair of the Midnight Charity Race, a successful annual charity fundraiser in Shenzhen that he initiated back in 2009. Since that time this event has raised in excess of US$100k for Captivating. Greg makes things happen and no task is too big or small for him. His loud voice and large presence make him an amazing advocate for Captivating. You will find Greg either on the stage as Charity Auctioneer or yelling out instructions to 200 runners ready to start racing for a cause. A savvy businessman, Greg is not only a wonderful asset to Captivating, he's also a good friend.