24 November, 2022
CAPTIVATING'S ONE MORE YEAR SCHOLARSHIP PROGRAM
Closer to Her Dreams
Emu is one of the many students who are able to continue their studies through our One More Year Scholarship Program. This is her story.
"I'm Emu Xiqu, one of the girls you sponsored. Thank you for helping me in my hour of need. For me, you not only gave me material assistance but also offered me spiritual and psychological help. I have never used the extra learning material and always studied the content of textbooks. I copy the notes written by the teacher on the board then transfer it on to the textbook one by one with very limited amount of space. But since I got the funding, my learning efficiency has greatly improved by having the chance to buy extra teaching materials, the speed is also quite fast, thereby having improvement in all aspects. I have a determined, persistent, and committed attitude toward my study. Nothing is difficult for the man who will try.
I believe that as long as I work hard, I will be able to have unexpected gains. I was not satisfied with my Chinese and Foreign Language grades last semester. Compared with this semester, I have improved especially on the Chinese subject. In addition, I am quite satisfied with my Physics and Chemistry grades, and I will keep working hard. I met my best friend who was also my competitor during the learning, and we worked together, helped each other, and improved together. She is active in learning, enthusiastic and cheerful in daily life. I believe I will become better in the future. Thank you for helping me go further and get closer to my dream, thank you very much!"
---
Thanks to Midnight Charity Run for sponsoring Emu.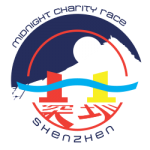 30 SHARES