25 January, 2023
CHINA
New Graduates of the Tailoring Skills Training
The second Tailoring Skills Training under our My First Job program officially started with thirty participants last August 26, 2022, and lasted for three months. 
Training began very smoothly and the trainees learned fast and well. The teacher stressed the punctuality of the trainees and was satisfied with their performance. Classes were every day, three hours in the morning and three and a half hours in the afternoon.

After two months of learning tailoring skills, trainees learned how to operate sewing machines. Because the sewing machines for the class didn't arrive due to pandemic restrictions, the teacher moved his personal sewing machines to the classroom. The twenty-five trainees (five needed to drop out) were divided into schedules to practice using them.
Also due to pandemic restrictions and some of the trainees becoming infected with COVID-19, the initial graduation date set in November was moved to January 7, 2023. Unfortunately, four trainees were still unable to participate due to health concerns. Awards at the ceremony were based on the scores of the teacher's assessments at each stage, trainee attendance, and other recommendations. Trainees ranked first to fifth were awarded sewing machines and those ranked sixth to tenth were given steam irons. There was also a special prize for the trainee who was most helpful to her fellow trainees.
After three months of study, each trainee was happy and content with learning skills that enabled them to make Tibetan clothes and their own shirts. Teachers and trainees alike had to overcome obstacles, but the teacher ended with a smile saying, "We can't make everyone satisfied, but it's good to have a clear conscience and do our best."
---
Our thanks to ZURU for underwriting our My First Job Program, as well as key financial support from GPA Global, CAF America, SWIS, and all who purchased an MFJ plush toy at our Annual Shenzhen Charity Auction.
Our Partners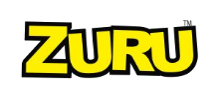 66 SHARES