30 January, 2023
HAMRO ABHIYAN ANTI-TRAFFICKING PROGRAM
Students Becoming Agents of Change
Our Hamro Abhiyan Anti-Trafficking Program team completed an event at the Shuvatara 3 Angels Mission School in Pokhara, with more than 70 students from Grades 9 and 10 becoming new advocates against human trafficking. 
As education is a powerful weapon for change, students can also be an integral part of this change. But for this to happen, they must first learn the indicators of the crime, as well as how to respond when someone is an apparent victim. With the help of our partner, 3 Angels Nepal, this program is educating the youth on the signs of trafficking that they can see and report, so they themselves can rise up to equip and empower their own communities.
If you would like to support this initiative, just click on the links below to sponsor or donate.
---
HELP US CREATE MORE IMPACT
If you would like to know more or be a part of this project, click on the buttons below or contact us directly at info@captivating.org.
Our Partners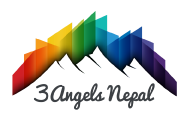 41 SHARES