A note from Dale and Cyndi
The Problem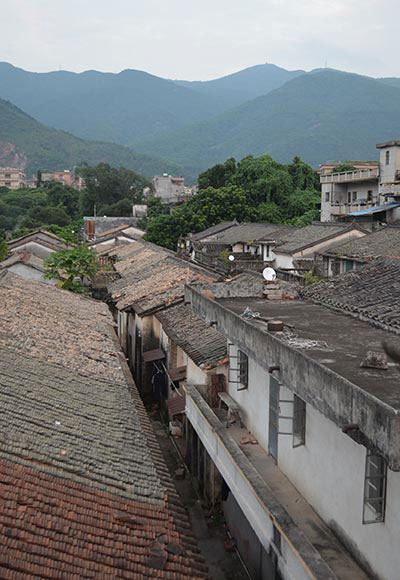 There are still many girls from traditional minority groups that are missing out on basic and compulsory education. With a mixture of poverty and traditional preference for boys still relevant in some remote, rural, poor areas, girls (especially the eldest) can find themselves pulled from school and relegated to the job of working around home to keep their siblings in school. Although things have improved dramatically in more recent years, the sad reality is that many girls still find themselves, as young women, years behind their more fortunate peers.
Without help, the likely prospect for these girls is employment at the lowest rung in society. They will be marginalized as a result. At best, a young woman will dream of marriage to a good husband. Sadly, in many cases this is not the reality. Instead, she will have few options – trapped in an environment where she has limited choices, is expected to be compliant, and easily the subject of abuse and manipulation.
Without help, the future has many clouds for these girls.
We, however, can bring hope to these girls one at a time.
Our Solution
Captivating is not about band-aid solutions – we exist to sustainably and permanently solve problems and implement solutions that transition girls out of the gap where our partners find them.
PROJECT EDEN specifically functions as a place of safety and a "home away from home" for girls who would otherwise be stuck. Eden started several years ago caring for children from Northern China and, since then, has every year had a different mix of students as new ones come and others move on. However, Eden's goal and purpose has always remained the same for children under their care – to know they are loved, precious, to prepare them to be kind and responsible adults, and to be fully functioning members of society.
Today, Eden is a girls-only program. Most girls who come to Eden have completed schooling up to Grade 6, but now face uncertainty as to what happens next. As 15+ year olds, they are already 5 years behind in their schooling, so dreams of university and beyond are gone. The solution is vocational schooling.
Thanks to a partnership with a nearby and high-profile vocational school, Project Eden offers a wonderful solution for qualifying girls. With free tuition and board offered by the vocational school, the staff of Eden are able to act as parental support to girls who make the huge transition from rural, remote China to Dongguan.
On first coming to Eden, girls usually require intensive language and math tutoring in order to meet the vocational school entrance requirements, but after that, they commence a 3-year journey with the vocational school. Most weekends and holiday breaks are spent back at Project Eden to re-energize, get catch up tutoring support; and, learn important life skills from the team. The final step is graduation from the vocational school and then into their first paying job. Eden is there to assist and support along the way.
Currently, 8 girls call Eden home. 
*All girls are from the Seng Girls Vocational Training School and Home (through project partnership with Chinese-registered charity LOVEQTRA), and looking for the next step.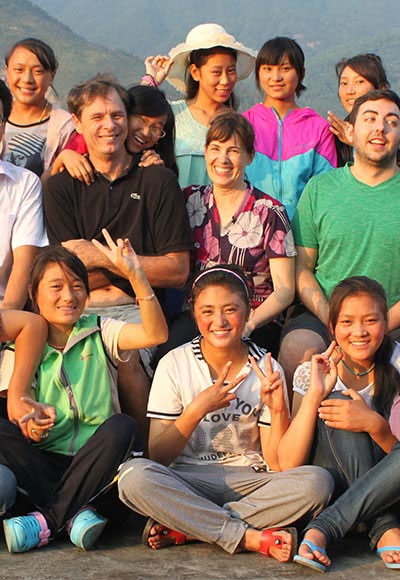 A note from Dale and Cyndi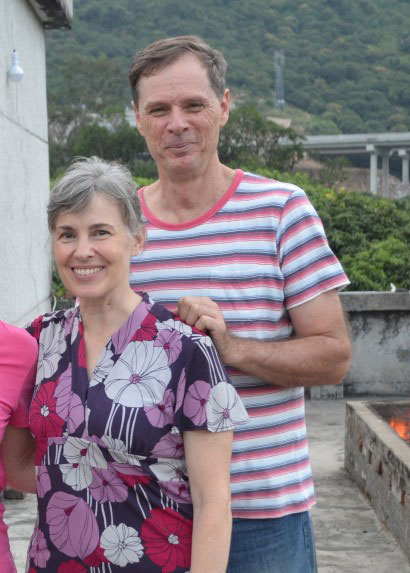 It's all about attitude and heart
Cyndi and I want to thank Captivating and Treasures of Hope for the monthly support they provide and the HUGE amount of work that goes into this. Funds don't just appear! It takes incredible sweat and dedication.
Though we are truly thankful for all this, it's not all that's on our mind. What we would really like to express our thanks for, on behalf of all of us at Eden is, the 'attitude and heart' that comes from the Captivating team, and also Aaron Burns and the Treasures of Hope group of volunteers. They are always only a call away and no matter how busy, will promptly and graciously listen to and respond to our needs. To Eden, these groups are about a lot more than just financial support. They are our friends and have lent a caring ear to our frustrations and difficulties over the years. This is what makes the difference. Mere funding can leave one feeling as cold as an ole metal ATM. But when the help comes from the heart, it makes all the difference.
Thank you to all of our supporters who are in this for the right reasons and doing it from the heart. We love you! Dale and Cyndi
8 girls are currently receiving intensive tutoring support and will eventually attain a Vocational School Diploma;
A girl will spend up to 4 years at Project Eden. She arrives as a girl and leaves as a young, independent woman ready to take on the world;
If the girls request this help, first jobs will be found for them in safe and supportive working environments;
To learn more about this project and get involved, email andrewc@captivating.org.
Our Thanks to the Following Supporters:
All those who sponsor one of these girls in Captivating's child sponsorship family;
Treasures of Hope – Dongguan, for your consistent monthly support;
Local businesses who provide gifts in kind and financial support to Project Eden;
The vocational school for providing free tuition and education scholarships.
Latest News for Project Eden
Thank you to our project partners